Are you making plans to attend a post-secondary education institution?  Do you need help finding financial support through scholarships, bursaries, grants or tuition waiver programs? We can help!
 What makes scholarships, grants and bursaries different from other sources of funding?
Scholarships, grants and bursaries are types of financial assistance that you don't have to pay back. Scholarships are typically based on merit, while grants and bursaries usually take financial need into consideration as well. Some scholarships, grants and bursaries are also based on academic achievement, athletic skill, extra-curricular involvement, or special abilities.
The federal, provincial and territorial governments, individual schools, and some businesses and charitable foundations also give out scholarships, grants and bursaries. Check with your school to find out what you could be eligible for.
At YICC, we know that the process of finding and applying for academic funding can be a big challenge.  So, we do our best to find resources that are specific to youth in/from care to help you along the process.
Each year Ken Dryden Scholarships are awarded to 8 young people, currently or formerly in the care of the Canadian child welfare system.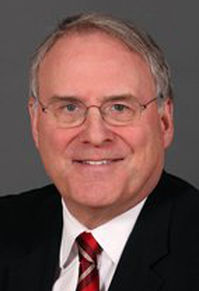 This scholarship is named after the man who got it started and who is determined to keep it going: Ken Dryden, author, consultant on education, child and youth issues, lawyer, former NHL hockey star, and past President of the Toronto Maple Leafs hockey club.
​Youth in Care Canada has administered this scholarship program in partnership with Ken Dryden since 1995. Each scholarship covers up to $3,000 or 80% of the cost of tuition and fees, whichever is less, and is renewable annually, based on reasonable progress toward the completion of a first undergraduate degree, diploma or certificate from an accredited publicly funded post secondary education institution
As a young person in/from care, all you need do is apply. As a child welfare worker, foster parent or friend, please tell any eligible young person of this scholarship opportunity, and offer your help.
THE 2018 APPLICATION PERIOD IS NOW CLOSED
All applicants will be advised of the Selection Committee's
decision by August 2018
Any questions about the scholarship can be sent to:
scholarship-bourse@youthincare.ca