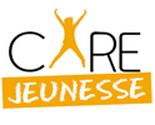 Centre Amitié, Ressources et Entraide pour la Jeunesse (C.A.R.E Jeunesse) is a provincial, bilingual non-profit organization founded by alumni of care that provides support to youth in care and alumni from care in Quebec.
C.A.R.E Jeunesse was created to improveand empowerment opportunities. The organization connects youth to resources, examines policies related to youth in care and offers training and consultation to professionals on the issues relevant to youth in care.
C.A.R.E Jeunesse offers support to youth and alumni from all child protection placements, including but not limited to foster homes, group homes and a range of residential centres. C.A.R.E Jeunesse is widely inclusive and welcomes members from all backgrounds, abilities, cultures, religions, genders, sexual orientations and ethnicities.
​Vision Statement
"Providing a voice and a community in Quebec for youth and alumni from care".
​Values Statement
C.A.R.E Jeunesse is proud to operate within the following core values:
Community

Autonomy

Inclusiveness

Empowerment

Advocacy

Respect
​www.carejeunesse.org the quality of life in care by providing a safe environment for members to connect and form supportive relationships as well as providing advocacy, educatio