A Voice for Youth in Care
Youth in Care Canada exists to voice the opinions and concerns of youth in and from care.
That all young people in and from care across Canada receive standardized, high quality care that meets their diverse needs.

Check out our brand new map of resources across Canada!
There's always something interesting going on at Youth in Care Canada! Visit this page periodically to stay up to date with us!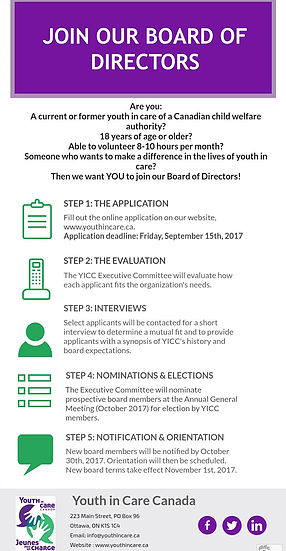 Have you been wanting to get involved with Youth in Care Canada? Now's your chance! We're accepting applications for new board members to serve on our Board of Directors!
Applications will be accepted until Friday, September 15th, 2017, and can be found here.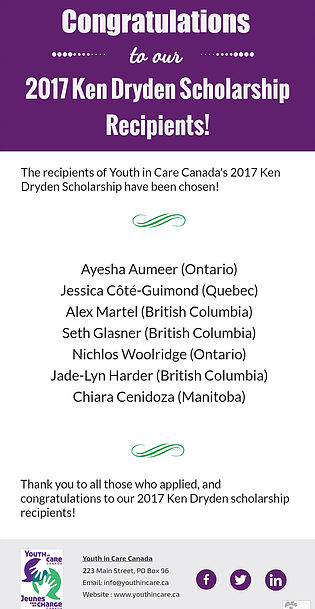 The recipients of our 2017 Ken Dryden Scholarship have been announced!
Congratulations to all of you!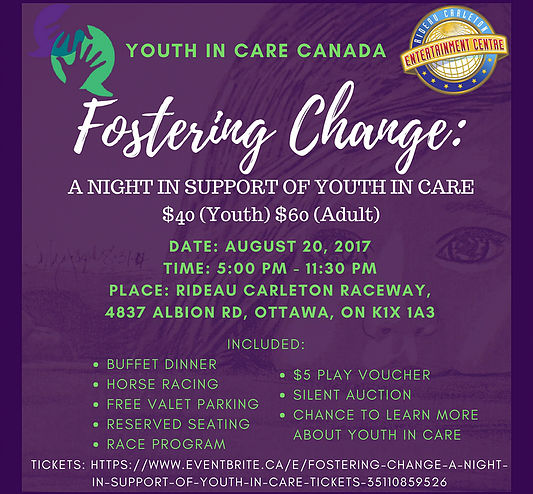 Thank you to everyone who came out to Fostering Change!